I am hungry. But I'm fat.
Do you want to have a visual if I keep eating like how I eat now? Not good.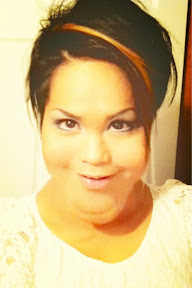 Nyahaha, I used this fat kiosk app on my iPhone. It's hilarious.
Yaiks, Before & After.
See? This Brownie or Me. Myself. Or My life. Hmmmmm....
Definitely the brownie. Lol.
Oh by the way, my hair is in that stage where it's not short or long in anyways. It's kinda like stuck in the middle. And it's totally annoying. I don't like it.
Should i try and grow it?!
New book: The Carrie Diaries: Meg Cabot
I can hear my stomach growling right now. I am dying here. I want to eat. It's almost midnight. I should get a shuteye instead of dreaming about eating.
Gosh, this "trying-to-stay-in-focus" thing is not easy. I don't think I can last a day without losing my focus. Ah darn!
I need to lose 20 more lbs. And I'll be content. Yup. Happy too. I know I can do this. I will.
Anyways, House update:
Here's our view from my bed, our master bedroom. Awesome. Spectacular. Amazing....
I think by next week we can finally move in upstairs. Aaaah Kitchen. Sink. No more washing dishes in the tub. I'll miss it though. Oh well... Data's secured in my memory. Task: Will be treasuring it forever.
Goodnight.
P.S
I didn't eat the brownie.
"Lhey"
- Posted using BlogPress from my Baby iPhone